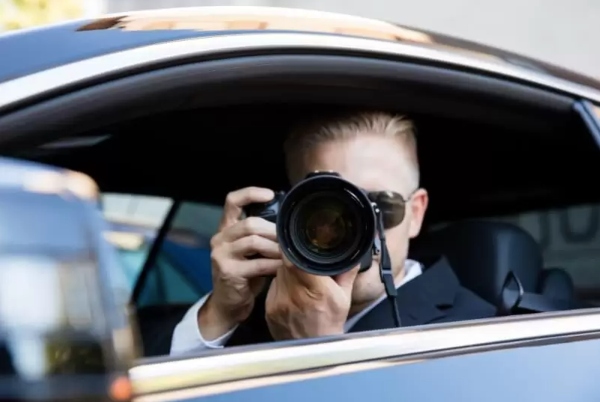 Skip Tracing Investigations
Skip trace is an investigation technique that finds a person who skips out on legal or financial obligations.
Missing Persons
Viken Investigations understands the sensitivity and, often, the privacy of missing person cases. Regardless of how long your loved one has been missing, Viken Investigations will stop at nothing to investigate every lead in the effort to bring your loved one home safely.
Runaways
Viken Investigations understands the sensitivity and often, privacy of a runaway case. No matter the circumstance, Viken is here to help you find answers and bring your runaway loved one home.
Fugitives
Let Viken Investigations look into any cases involving actively wanted subjects pending successful charges and safe apprehension. Whether you are a victim of a crime or have information regarding a fugitive, let Viken investigate the case for you.
Biological Relatives
Readily available genetic testing and investigation strategies are making it possible to discover previously unknown close relatives. Getting in touch with strangers who may be close relatives is a sensitive and delicate undertaking. Whether you're looking for biological parents, children, or other relatives, let Viken assist in locating and approaching biological connections with professionalism and tact.
Additional Investigations & Services
Viken Investigation offers various types of PI services that can help you crack any case.
General Surveillance
Viken Investigations can gather intel, collect evidence, and make eye witness observations through expert surveillance techniques. When you need professionals to obtain that information legally, Viken can help. Whether you need lifestyle/pattern of life surveillance, evidence gathering, or precautionary surveillance, Viken has the experts and professionals to get the job done and provide you with the answers you need.
Undercover Operations
Viken has years of training and professional experience in the field of undercover operations. Whether a case knowingly requires undercover operations or shifts to needing it as the case progresses, Viken has the capability and expertise to take the case to any extent. Wherever the case may lead, rest assured that Viken has the professional capabilities to provide all of your investigative needs to get the job done.
Mystery/Secret Shoppers
Viken can provide retail owners and managers peace-of-mind by having a private investigator observe every detail of operations, from customer service to employee theft and misconduct.
Bug/Camera/Listening Device Detection
Let Viken sweep your home, car, vacation rental, and/or workplace for any devices that may be planted to use against you in a nefarious manner. Also, see our counter-surveillance services for additional related services provided.
Wrongful Death Investigations
Have you lost a loved one due to wrongful death and need the experts, professionals, and advocates that Viken provides? Call us today and let us work with you in seeking justice in civil court.​
Countersurveillance
Need help preventing surveillance or removing surveillance-related devices, in conjunction with our bug/camera/listening device detection services? Some victims are the target of surveillance with respect to corporate espionage, extortion, blackmail, revenge, or even stalking. Regardless of the case, you can count on Viken for counter-surveillance services to provide you with defense, protection, and peace-of-mind, knowing your privacy is not being violated.
Reputation Defense
Viken's skilled Private Investigators are trained to tactfully interview colleagues, co-workers, and other associates in order to compile an accurate description of one's character and behavior when it has been placed in question for any reason.
Reverse Phone Lookup
Need assistance identifying someone by a phone number or need to locate someone's phone number with the help of Viken Investigations? Give us a call today.
Process Service
Viken Investigations serves legal documents and subpoenas for attorneys, law firms, or any court representative needing due process served. Viken Investigations can meet all your process service needs, especially if someone is actively evading proper service and requires the skills and expertise in skip trace investigations.
Addiction Dependency & Substance Abuse
When a loved one such as a spouse or child is struggling with addiction, let Viken help. We have the resources to investigate and intervene as necessary, providing alternative solutions to criminal apprehension/prosecution. We understand that addiction requires individualized care and that those struggling with addiction may respond differently. Let our services at Viken provide you with the specialized care and attention that you need for a loved one suffering from addiction dependency or substance abuse to get the help they need.
False Light, Slander & Defamation of Character
When your name, reputation, or character has falsely come into question, let Viken advocate on your behalf and help provide restoration. Viken's Private Investigators are highly adept at compiling truthful sworn statements and affidavits from friends, acquaintances, and other associates that properly present the true character of a person being unfairly maligned.
​

Courtroom Expert in Control Tactics and Use of Force:

Viken Investigations can offer a courtroom expert witness, recognized by the courts as an expert in Defensive Tactics, Control Tactics, and Use of Force. Viken's experts will travel anywhere to assist you and meet your specific needs.

Whether you need an expert for a police brutality case, self-defense or defense of other cases, deadly force, levels of force, or a training evaluation prior to use of force incident, Viken can help.
​

Laboratory Testing of Evidence

Whether you need help with a new case or a cold case, Viken Investigation has the ability and resources to have evidence forensically tested. This includes DNA, controlled substances, pharmaceuticals, steroids, toxic chemicals, blood alcohol content, and more!